About the Journal
Journal of Building Performance is dedicated mainly for building surveying and building performance evaluation related work and research. This journal is design to provide better linkage between practitioners and academia. It supports any theoretical and technical papers from the perspective of architecture, engineering, construction and operation. Full paper is welcome, in respect to theoretical development, methodological approach, state-of-the-art literature, commentaries work, as well as well-documented real-life project. Accepted papers are going to be evaluated on the basis of quality and originality of the work as well as the style and presentation of the paper. This journal publishes quality papers in English and Bahasa Malaysia.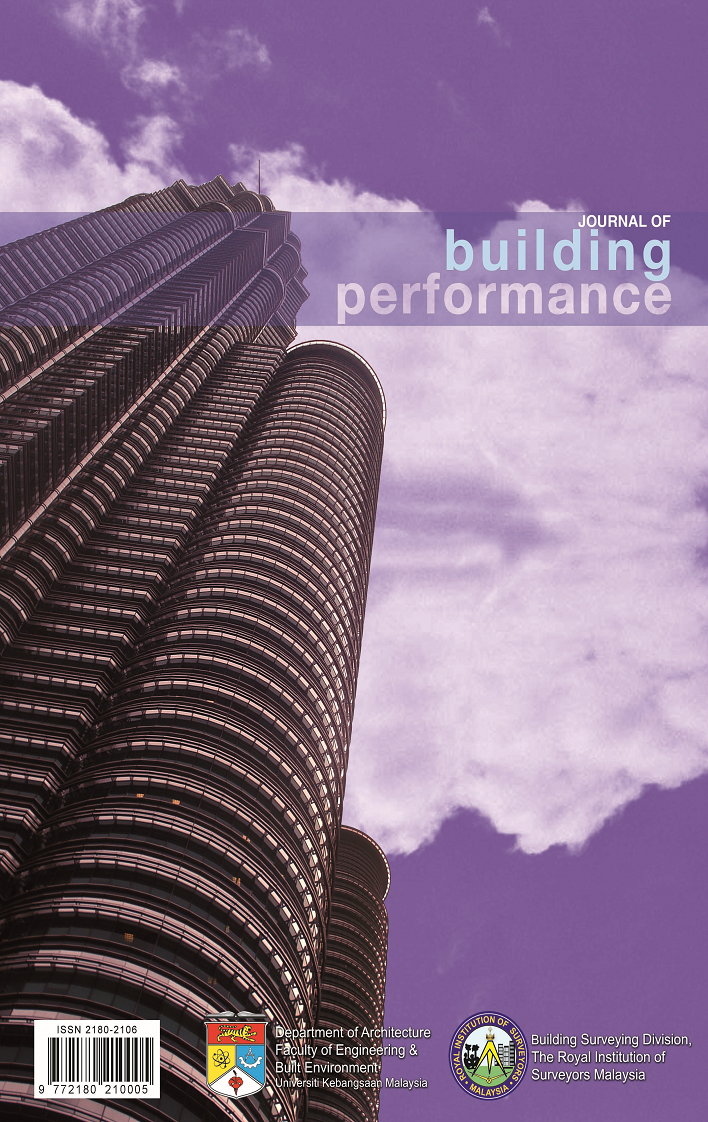 Announcements
2016 Volume 7 Issue 1 is now published

Kindly be informed the 2016 issue is now available online. From time to time, we invite you to review the progressive content of the journal papers. We thank you very much for the contributions and supports towards Journal of Building Performance.
Posted: 2016-02-20

2013 Submission via Online System

Journal of Building Performance move to OJS
Posted: 2012-12-23
More...